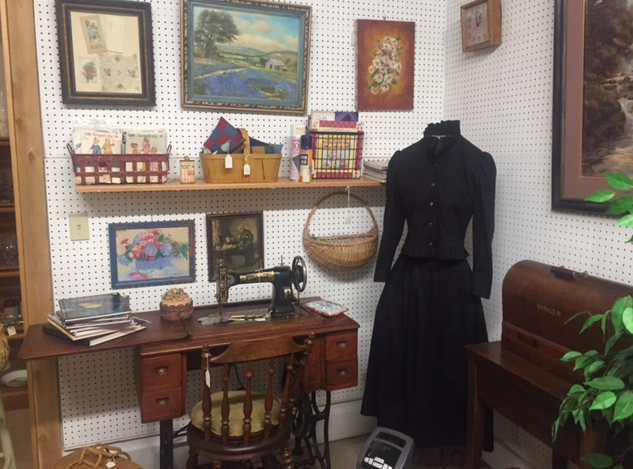 The Red Rooster is the leader among antique shops in Burnet County, TX. Our customers love our wide variety of items. We offer everything you need for your home, plus perfect gift ideas for those hard-to-shop-for family members and friends. Discover something that's uniquely them (or you)! We invite you to stop in today to peruse our selection of:
Furniture: They don't make things like they used to. Discover old-world craftsmanship and unique designs from eras past as you select the perfect piece for your space. Our antique furniture has stood the test of time and will make a beautiful addition to your home.
Collectibles: What's your hobby? Do you collect bottles? Antique toys? China? Old tools? Everyone's interests are different, and The Red Rooster has it all. You're sure to find something to add to your antique collection.
Dolls: Not all antique shops in Burnet County, TX specialize in dolls. Our inventory includes a great selection of hand-crafted dolls that would be great additions to your doll collection. Not a collector? Discover the perfect gift for the little girl in your life.
Jewelry: Few gifts are more personal than a custom piece of jewelry. Browse our beautiful selection of antique jewelry in Burnet County, TX to discover the perfect gem for your loved one. If you're shopping for yourself, we are sure to have something in store to complete your evening attire.
Interior decorations: Sure, you can shop at the big box stores for your home décor, but you won't find the unique selection you'll discover at The Red Rooster. Our antiques include items to make your home stand out from the rest. Spark conversations and wow guests with gorgeous décor from the past.
With so many unique items, we can't list everything you'll find at The Red Rooster. Some of our additional pieces include:
Crystal plates/sets
China plates/sets
Piano
Doll collections
Cowboy art
Deer horns
Cowboy boots
Vinyl records
Cowboy hats
Tables and chairs
Old tools
Lamps
Quilts
Vintage kitchen items
Greeting cards
To view our full inventory, visit The Red Rooster today. Feel free to contact our helpful staff at 512-355-3480 with any questions.